Who We Are
Pastor Assist is led by Tim Honeycutt, a veteran pastor who wants to help others succeed in the midst of trying circumstances. In his nearly 20 years in ministry, Tim observed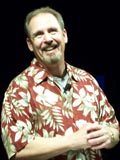 several pastors and missionaries leave their positions for reasons ranging from marital woes to relational conflicts to burnout. His assessment was that, in many of those cases, the pastors involved were all alone. Their peers genuinely cared, but did not have time or resources to provide the help was needed. Given this personal experience and the statistical fact that hundreds of thousands of pastors and missionaries leave the ministry each year, Tim felt a call from God to use his experience to come to the aid of those in need. In addition, he wanted to start a ministry that does not charge a fee for its services.
"My mind kept going back to Exodus 17:12, when Moses' hands grew tired," Tim says. "The Scriptures say, 'Aaron and Hur held his hands up -- one on one side, one on the other -- so that his hands remained steady till sunset.' This verse is an excellent illustration of what Pastor Assist is all about. It's about providing service and support so that stability can be gained or returned and ministry can continue. Funds are provided by outside donors so that this service does not cost the churches that are involved."
About Tim and Gayle Honeycutt
Tim has more than two decades of experience as a church planter, pastor and mentor. Tim was involved in the founding of Lee's Summit Community Church, near Kansas City, Mo. After serving as part of the pastoral team there for 16 years, Tim joined the staff of Grace Community Church, near San Antonio, Texas, to help strengthen the ministry of the church. He also served as regional coordinator for Great Commission Churches. As a pastor, Tim has helped to manage building campaigns and developed numerous lay leaders. He also has experience in cross-cultural ministry, having served on short-term teams to Mexico, China and Europe.
Tim has been married to Gayle Honeycutt for more than 30 years. They have two children and a growing tribe of grandchildren and live near San Antonio, Texas. Gayle is a longtime women's ministry leader and frequent conference speaker.
About Dave Asp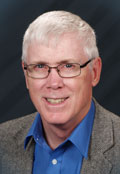 Dave Asp, a veteran pastor of 17 years in small churches in Iowa, Wisconsin, and Ohio, joined Pastor Assist in 2012. His passion for ministering to pastors began at his 30th birthday. Realizing that he had already reached his three life goals: he was a husband, a father, and a pastor -- he began searching for a new life goal. To this end, Dave continued pastoring while earning a Doctor of Ministry in 1993. Two years later Dave started Aspirations, Inc., "ministering to pastors." For four years he struggled to make this ministry happen while working a full-time job and a part-time job to pay the family bills, including the eldest going to college.
Then God did a most unusual thing: He led Dave to become a college coordinator for 12 years. During this time Dave started Berean Institute at his church and made a number of mission teaching trips to Ukraine and Guam. Eventually, Berean Institute took. All the while Dave was continuing the inner debate that started back at his 30th birthday.
In April 2011 Dave attended the Epic Fail Pastors Conference in Philadelphia where he successfully began to deal with his identity issues as to whether or not he was still a pastor. This paved the way for Dave to once again return to the idea of Aspirations, but with a better plan (Pastor Assist Ministries) to make it viable, that is, he adjusted his plan to travel to pastors all over the country, and he determined to raise his support so that he could minister to pastors full time.
Dave knows all too well the reality of being burned out because of the demands of pastoring a small church. "Burn out is not a badge of honor, but it is a reality that pastors face. I don't think that it is just coincidence that the success I enjoyed as a pastor came when I had a group of pastors supporting me allowing me to persevere" he says. This truth is what motivates Dave to assist pastors. Like Tim, he says, "I want to hold up the hands of the pastor just as Aaron and Hur held up the hands of Moses so that he can realize his mission of leading the church."

Our Statement of Faith [click here]
Meet the board of Pastor Assist [click here]